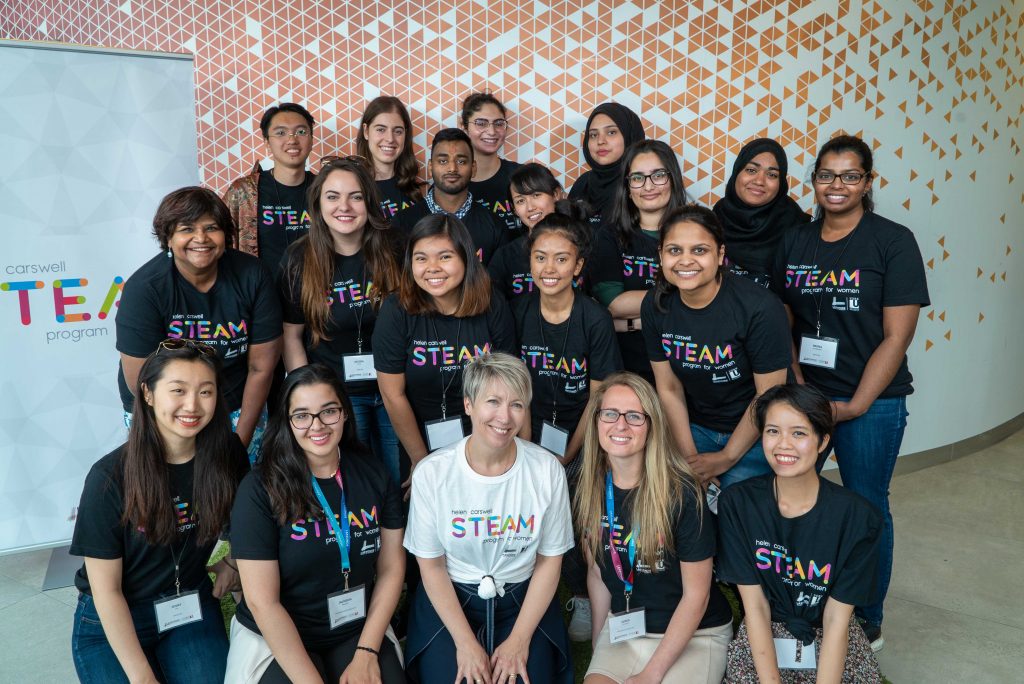 The Lassonde School of Engineering first started the Helen Carswell STEAM Program for Women to help young women and marginalized students change their lives. But what they got instead was an opportunity to change the world.
"We wanted young women to explore and understand the variety of careers that are possible in the engineering and science fields. We wanted them to use their ingenuity and unleash their creativity to help solve some of the world's most complex problems. We wanted them to be inspired by their work and by each other," says Dean Jane Goodyer.
And thanks to an incredible gift of $850,000 from long-standing donor and York University Professor Emeritus Dr. Allan Carswell, they are doing just that.
Named after Allan's wife Helen, a leader and pioneer in business and science, this program has provided more than just an opportunity for high school students to learn — this unique gift has provided young women and marginalized people with the chance to contribute to real, meaningful research that has the potential to change the world.
Providing young people in at-risk communities with exposure to STEAM fields is the best way to ensure they continue their careers in STEAM. This is the critical mission of the Helen Carswell STEAM Program.
This year, the program focused its recruitment heavily in Toronto's Jane and Finch area — a highly-racialized neighbourhood that is filled with stereotypes and misconceptions. The hope was to reach out to and impact young students who otherwise would not have had the opportunity or exposure to STEAM fields.
Of the students who participated in the program, 7% were new immigrants, 33% had no immediate family who had graduated university, and a further 87% of students identified as part of a visible minority or racialized group.
When they first started, they had very little understanding of STEAM fields and the variety of career options available to them. In the beginning, only 39% of participants saw themselves studying engineering in the future, but by the end, this number increased to 75%. When the program started, 36% of participants knew what civil engineering was and its positive impact on society, but by the time the program completed, this number increased to 90%.
Thanks to Allan's support, last year the Lassonde School was able to provide broader inclusivity to students, as well as broaden the scope of mentorship. In fact, the School increased the number of mentors to 16 for this program, and kept participant numbers at 30. This has helped ensure the quality of programming and mentorship experience.
"We are so excited about what these young women have to offer STEAM professions and we look forward to tracking their progress," says Dean Goodyer. "As we look at the years ahead, we know that the Helen Carswell STEAM Program is not only crucial to the Lassonde School, but crucial to the future of STEAM professions and crucial to the world."