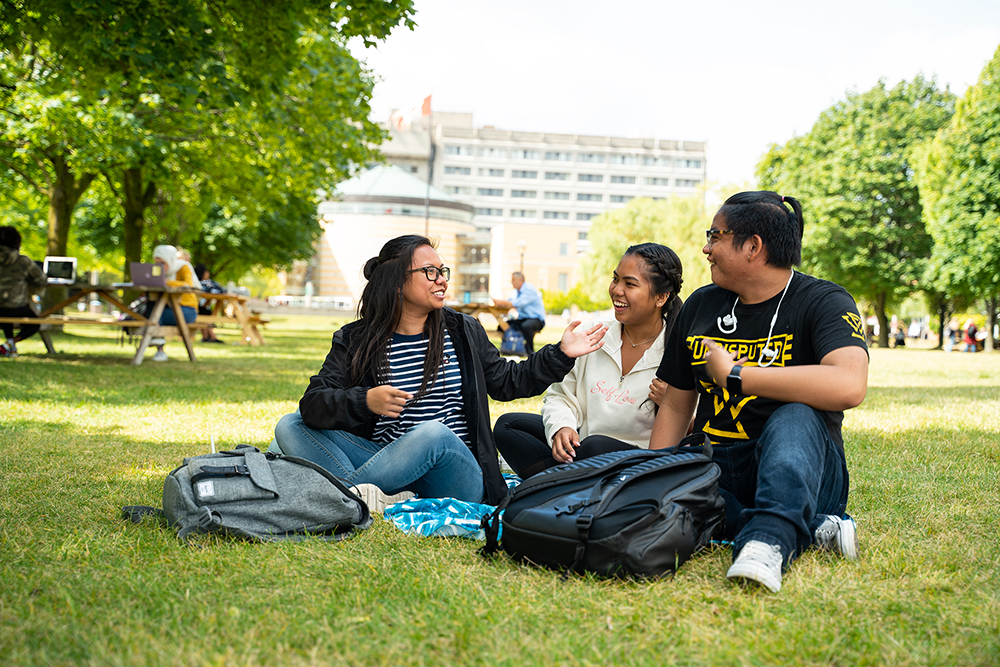 It has often been said that education is the great equalizer. For this to ring true, admission to university and opportunities for financial aid should be equitable and accessible for those seeking to enrich their lives through higher education. But students who are refugees in Canada experience unique challenges in accessing post-secondary education.
Many are the first of their family to attend university, often doing so despite years of disruption and encounters with human rights violations.
Some refugee students support their families' livelihoods or face other demanding outside commitments. In this context, university tuition and living expenses risk putting postsecondary education out of reach for most refugee students.
This is where incredible organizations like Western Union step in to help with refugee students' financial burdens and provide them with support towards their education.
"Bursaries such as the Western Union Business Solutions Refugee Student Bursary provide invaluable assistance to our students," says Director Sean Rehaag, Director of the Centre for Refugee Studies and the Director of the Refugee Law Laboratory.
With an endowed gift of $25,000, Western Union is sending an important message to the world that refugee students deserve barrier-free access to education.
"At a time when refugees face unprecedented pushback in too many places around the world, initiatives such as this bursary highlight a way forward: refugees should be welcomed and supported," says Rehaag, who specializes in immigration and refugee law. "And not just because it is the right thing to do, but also because it is a good investment in people who have the potential to make important contributions to host communities."
This unique bursary follows other initiatives at York University that aim to support refugee students, such as the Sanctuary Scholars Program.
In 2017, York University became the first major institution to acknowledge the growing presence of students with uncertain immigration status, introducing a pilot program to allow them to study for a degree.
Many Canadian schools, including those in the Toronto District School Board, have a "don't ask, don't tell policy" when it comes to students of uncertain immigration status. However, when it comes to post-secondary education, there's no such policy, meaning that the only option for young people whose immigration status is uncertain was to apply as foreign students.
The reality is that none of them can afford the tuition fees, which are many times more expensive than they are for Canadian students. In addition, student loans through Ontario's Student Assistance Program require proof of Canadian citizenship or residency.
In the end, these barriers are usually insurmountable.
This is where York University's commitment to expanding access to education comes into play. The Sanctuary Scholars Program enabled ten young people to study at York while waiting to learn about their status.
As President and Vice-Chancellor Rhonda Lenton says, "If you want to ensure successful integration of young people into Canadian society, education is key."