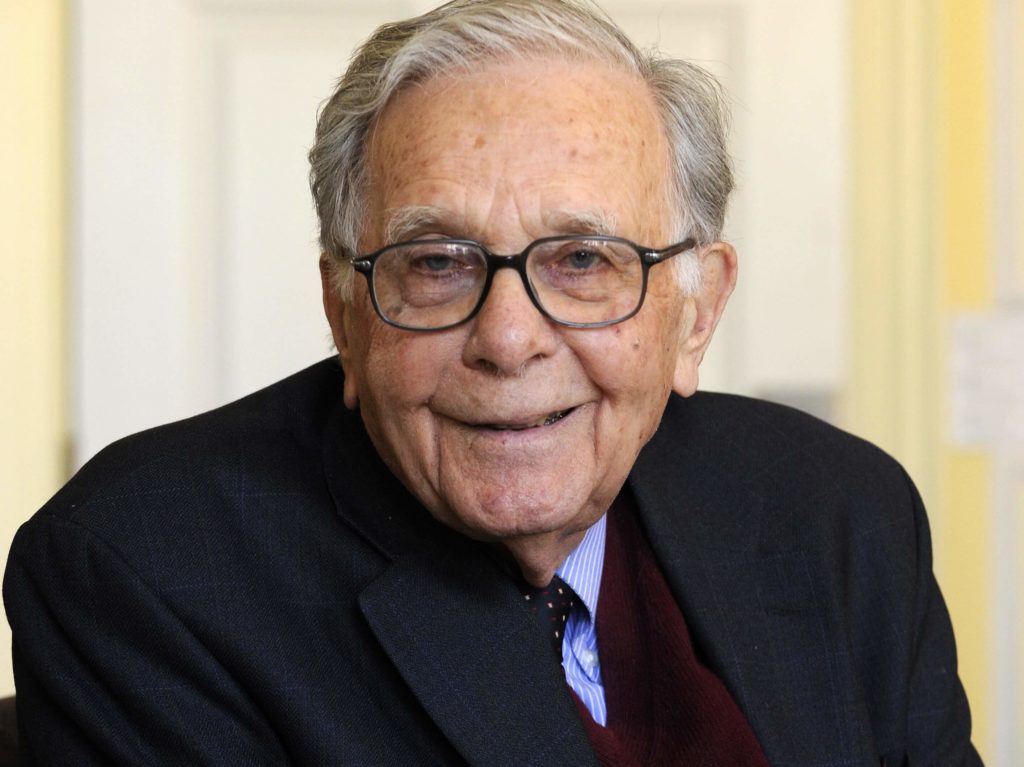 From a high school dropout, to a war veteran, to professor and finally Principal of Glendon College, the late Albert Tucker's career has been unconventional to say the least.
Born and raised in east Toronto, Albert spent his teenage summers working on a farm. He left high school early to help his widowed mother by working a clerical job and served with the RCAF ground crew in the Second World War. When he returned, he finally completed high school then studied history at the University of Toronto. He went on to pursue a PhD in British history at Harvard University and was later recruited to teach history at York University's Glendon College, working his way up to become Principal of the College.
As Principal of Glendon College, Albert developed an affection for its bright students. It's no surprise that his generous annual support in life, as well as in his passing, he bequeathed a generous amount of money to support student awards, The John W. Holmes Memorial Lecture, and the activities of the Department of History.
As a student, Albert was impressed and inspired by the degree to which the Harvard history department brought the larger world to its undergraduates, offering them contact with a wide variety of influential scholars in different disciplines. He decided that Glendon history undergraduates should have the same opportunity and endowed the department with annual funds to invite visiting speakers.
"As a result of Albert's vision of a dynamic learning environment, Glendon history undergraduates meet a wide variety of intellectuals putting their history expertise to work in innovative ways within and beyond the academy," says Mark Jurdjevic, Professor and Chair, Department of History at Glendon.
One of the beneficiaries of Albert's generosity, Virginia Grimaldi says she would not have been able to complete her studies without having received the critical support from the Albert Tucker Estate.
"Being from a working-class family, being a single-mother, and being someone who has always struggled financially, attaining a PhD in History had me contemplating whether I can afford to continue," she said. "This award made possible the first wave of primary source research, and I now have a good chunk of what I need to get working during this global pandemic."
Student Simon Topp echoes those sentiments: "I struggled a lot when I first started university, as my early grades probably show. Since then, I've worked hard to turn things around, and receiving the award was an amazing feeling of recognition and validation."